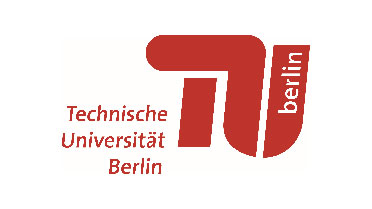 Prof. Dr. G. Caire
Information theory and signal processing for mobile communication systems.
Prof. Dr. G. Fettweis
Signal processing and hardware development for mobile communication systems.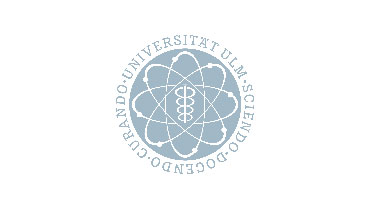 Prof. Dr. D. Kissinger
Frontend chip design for mmWave and THz systems.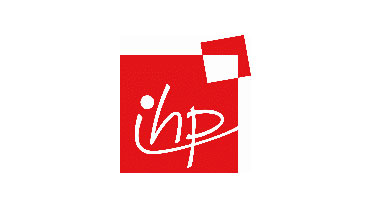 Prof. Dr. E. Grass
Localization, chip development and manufacturing for mmWave and THz systems.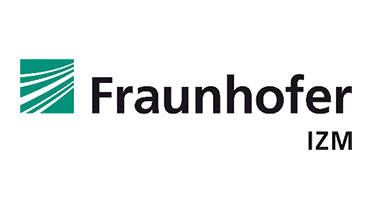 Dr. Dr. I. Ndip
Advanced packaging and system integration, reliability, RF system design, signal integrity and antenna design for mmWave and THz systems.
Technische Universität Dresden Vodafone Chair Mobile Communications Systems
Prof. Dr. Gerhard Fettweis
Description:
The objective of the Vodafone Chair for Mobile Communications Systems at the TU Dresden is to carry out leading-edge research to advance wireless communications technology and solve industry relevant problems related to next generation wireless systems.
The chair's current focus lies on physical layer research, with a special emphasis on wireless radio network problems (wireless networks capacity), wireless modems (baseband algorithms), RF imperfections and IC implementation architectures. Of particular interest are problems and solutions, which are found in a tradeoff between these focus areas.
Competences and Focus:
The Vodafone Chair is jointly responsible for:
System and channel characterization at D-band,
Hybrid Beamforming architecture design,
Development of signal processing algorithms for PHY
Implementing adaptive beam alignment techniques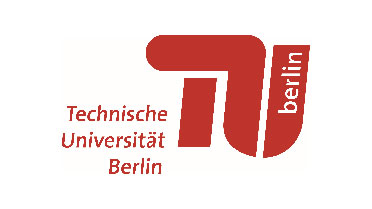 Technische Universität Berlin Communications and Information Theory Group (CommIT)
Prof. Dr. Giuseppe Caire
Description:
With a particular emphasis on wireless communication systems, the CommIT chair at TUB focuses on fundamental and applied research on:
Communication theory
Information theory
Signal processing
Networks
Competences and Focus:
The CommIT group is jointly responsible for working on the system concept and architecture, signal processing in the baseband, its embedding in the test environment and final integration in a system demonstrator.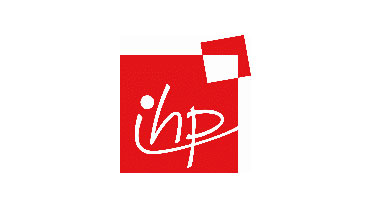 IHP
Prof. Dr. E. Grass
Description
IHP is an institute of the Leibniz Association and conducts research and development of silicon-based systems and ultra-high-frequency circuits and technologies including new materials. It develops innovative solutions for application areas such as wireless and broadband communication, aerospace, biotechnology and medicine, automotive industry, security technology and industrial automation. IHP employs approximately 300 people. It operates a pilot line for technological developments and the preparation of high-speed circuits with 0.13/0.25 µm BiCMOS technologies, located in a 1500 m² class 1 cleanroom.
Competences and Focus
In the 6GKom project, the IHP is addressing basic research in the field of integrated circuit design for infrastructure solutions for the next generation of mobile communications (6G). For this purpose, a 10x increase in the bandwidth from 6 GHz to up to 60 GHz with the aid of the previously weakly regulated D-band (110 – 170 GHz) is advised. This frequency band meets all requirements for this application and is also compatible with the switching speeds of the latest German BiCMOS technologies (e.g. IHP SG13 BiCMOS). The research goal is a complete D-band coverage by means of high integration in BiCMOS, with the extended option of complex system integration and corresponding mass market capability with high yield. The main project task of the IHP is the design of a broadband receiver circuit that works over the entire D-band frequency spectrum. The IHP also contributes in the development of baseband processing unit and the implementation of localization algorithms. The IHP also plays an active role in system planning and verification, as well as, in the construction of a demonstrator. Finally, the IHP is the provider of the SG13G2 BiCMOS technology to be used for the IC component design and production.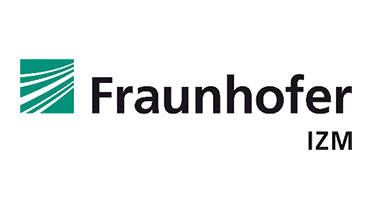 Fraunhofer IZM
Dr. Dr. I. Ndip
Description
As part of the Fraunhofer-Gesellschaft, Fraunhofer IZM specializes in applied and industrial contract research. Fraunhofer IZM's focus is on packaging technology and the integration of multifunctional electronics into systems.
The institute has a staff of more than 430 and saw a turnover of 35,7 million euros in 2019, of which 41,8 percent was earned through contract research. Fraunhofer IZM has two sites in Germany. Apart from its headquarters near Berlin Mitte, the institute is also represented in Dresden and Cottbus, strategically important centers for electronic development and manufacturing.
Competences and Focus
In 6GKom, Fraunhofer IZM focuses on the design, manufacturing, and test of the integration platform for the D band ICs provided by the partners. This packaged module is based on its Fan-Out-Wafer Level approach with an antenna-in-package solution. Besides the conception and manufacturing of integration platform using advanced packaging and system integration techniques, Fraunhofer IZM is also working on the RF characterization of possible materials and the required RF interconnections for the D band  module. In addition, Fraunhofer IZM develops the package integrated antenna for the THz system. Furthermore, the thermal management of the integration platform is investigated. Finally, IZM contributes to the RF system design and test of the manufactured D band modules.